On 4-6th December 2019 in Lodz (Poland) took place the first international project meeting. We have met to: get acquainted, set project standards (documentation and quality), set specific project tasks and timetable, get introduced in Articulate Storyline software and set templates for content description documents.
After two hard working days we had sport evening on December 5th. We had curling classes! It was challenging but fun. Look at photos from this evening on our Facebook funpage.
Next project meeting will take place in Klagenfurt (Austria) on March 26-27th 2019.

W dniach 4-6 grudnia 2018 r. w Łodzi (Polska) odbyło się pierwsze międzynarodowe spotkanie projektowe. Spotkanie zostało zorganizowane, aby: lepiej się poznać, ustalić standardy obowiązujące w projekcie (dokumentacja i jakość), ustalić konkretne zadania
i harmonogram w projekcie, zapoznać się z programem Articulate Storyline
i przygotować szablon dokumentu opisującego treść kursu internetowego.
Po dwóch dniach ciężkiej pracy, 5-go grudnia, wzięliśmy udział w wieczorze sportowym. Mieliśmy zajęcia z curlingu! To było dość trudne ale mieliśmy dużo zabawy. Zobacz zdjęcia z tego wieczoru na naszym profilu na Facebook.
Następne międzynarodowe spotkanie będzie miało miejsce w Klagenfurcie (Austria) w dniach 26-27 marca 2019r.
Vom 4. bis 6. Dezember 2019 fand in Łodz (Polen) das erste internationale Projekttreffen statt. Das Treffen diente dazu, sich kennenzulernen, Standards festzulegen (Dokumentation und Qualität), detaillierte Projektaufgaben und einen Zeitplan zu definieren, mit der Software "Articulate Storyline" vertraut zu werden und Vorlagen für die Kursinhalte zu schaffen.
Nach zwei intensive Arbeitstagen erholten wir uns am Abend des 5. Dezember bei sportlicher Aktivität! Wir lernten Curling! Es war nicht so einfach, aber es hat viel Spaß gemacht. Auf unserer Facebookseite gibt es Fotos dazu.
Das 2. Projekttreffen wird vom 26.-27. März 2019 in Klagenfurt (Österreich) stattfinden.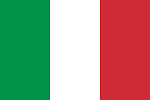 Dal 4 al 6 dicembre 2019 si è tenuto il primo meeting internazionale a Lodz, in Polonia. Ci siamo incontrati con l'obiettivo di: conoscerci meglio; stabilire gli standard del progetto (come documentare l'attività svolta e come controllare costantemente la qualità del lavoro); stabilire insieme quali attività da svolgere ed entro quando; introdurci all'uso del software Articulate Storyline; e decidere che forma dare ai testi di partenza per il contenuto delle lezioni.
Dopo due giorni di intenso lavoro, ci siamo concessi una serata sportiva il 5 dicembre. Abbiamo fatto lezione di..curling! Non è stato semplice, ma è stato molto divertente! Puoi dare un'occhiata alle foto nella nostra pagina Facebook.
Il prossimo meeting si terrà a Klagenfurt (Austria) nei giorni 26 e 27 marzo 2019.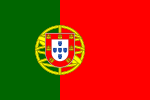 Entre os dias 4 e 6 de dezembro de 2018 realizou-se o primeiro meeting internacional do projeto em Lodz (Polónia). As equipas apresentaram-se, definiram normas do projeto, tarefas e uma agenda comum. Foi apresentado o software Articulate Storyline através do qual serão elaborados os cenários dos e-cursos.
Após dois dias de trabalho intensivo, houve um evento desportivo a 5 de dezembro: as equipas tiveram aulas de curling! Foi desafiante, mas divertido. Podem ver as fotografias na nossa página de Facebook.
O próximo meeting será realizado em Klagenfurt (Áustria), nos dias 26 e 27 de Março de 2019.