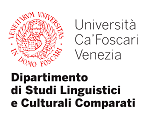 Ca'Foscari University in Venice is a leading Italian university in Economics and Management, Humanities, Languages and Literature and Science. The project is run by The Department of Linguistics and Comparative Cultural Studies. The Department offers teaching and researching on Italian sign language, tactile Italian sign language, language competence in case of deafness and language disorders, Master on sign language interpreting. The Department has both deaf and hearing staff.
The Department webpage: www.unive.it/pag/28281

Uniwersytet Ca'Foscari w Wenecji jest wiodącym we Włoszech uniwersytetem w ekonomii i zarządzaniu, naukach humanistycznych, naukach o języku i literaturze. Projekt jest prowadzony przez Wydział Językowych i Komparatystycznych Studiów Kulturowych. Wydział oferuje nauczanie i prowadzi badania w obszarze włoskiego języka migowego, dotykowego włoskiego języka migowego, kompetencji językowych w przypadku głuchoty i zaburzeń językowych a także magisterium w zakresie tłumaczeń języka migowego. Wydział ma zarówno słyszących jak i głuchych pracowników.
Strona internetowa wydziału: www.unive.it/pag/28281
Die Universität Ca' Foscari in Venedig ist eine der führenden italienischen Universitäten in den folgenden Bereichen: Ökonomie und Management, Sprache, Literatur und Naturwissenschaft sowie der Geisteswissenschaften. Projektpartner ist das Institut für Linguistik und Vergleichende Kulturwissenschaften. Das Institut bietet forscht und lehrt auf dem Gebiet der Italienischen Gebärdensprache, der taktilen Italienischen Gebärdensprache, Sprachkompetenz für Gehörlose und Menschen mit Sprachstörungen und bietet ein Masterstudium für das Gebärdensprachdolmetschen an. Das Institut hat sowohl hörende als auch gehörlose MitarbeiterInnen.
Link zur Homepage: www.unive.it/pag/28281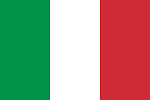 L'università Ca' Foscari di Venezia è leader tra le università italiane in materia di Economia e Management, Studi Umanistici, Lingue e Letterature, e Scienze. Il progetto viene gestito dal Dipartimento di Studi Linguistici e Culturali Comparati. Il Dipartimento svolge attività di formazione e ricerca sulla lingua dei segni italiana (LIS), e sulla competenza linguistica in caso di sordità e/o di altri disturbi specifici del linguaggio. Offre corsi di alta formazione (Master) sull'interpretazione italiano-LIS e viceversa. Presso il Dipartimento lavorano sia persone sorde che persone udenti.
Il sito del Dipartimento è www.unive.it/pag/28281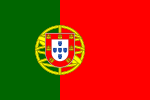 A Universidade Ca'Foscari, em Veneza, é uma das principais universidades italianas nas áreas de Economia e Gestão, Humanidades, Línguas e Literatura e Ciência. O projeto é desenvolvido pelo Departamento de Linguística e Estudos Culturais Comparativos. O Departamento trabalha sobre o ensino e pesquisa da Língua Gestual Italiana, Língua Gestual Italiana Táctil, competências linguísticas em caso de surdez ou perturbações da audição, e promovem Mestrados na interpretação da língua gestual. O Departamento tem trabalhadores surdos e ouvintes.
Website do Departamento: www.unive.it/pag/28281