University of Porto is one of the largest higher education and research institution in Portugal. The project is run within the Centre for Research and Intervention in Education (CIIE) of the Faculty of Psychology and Education Sciences of the University of Porto (FPCEUP). The CIIE-FPCEUP has been involved in several research projects in the area of Deaf Studies, Sign language, Deaf Education and Citizenship. CIIE and FPCEUP has both deaf and hearing collaborators.
CIIE webpage: www.fpce.up.pt/ciie
FPCEUP webpage: www.fpce.up.pt

Uniwersytet Porto jest jedną z największych w Portugalii instytucji prowadzących badania oraz edukację na poziomie wyższym. Projekt (DEAF LANGUAGE AWARENESS) jest prowadzony przez Centrum badań i interwencji w edukacji (CIIE) w ramach Wydziału psychologii i nauk edukacyjnych na Uniwersytecie w Porto (FPCEUP). CIIE-FPCEUP było zaangażowane w różne projekty badawcze w obszarze studiów nad głuchotą, języka migowego, edukacji i obywatelstwie głuchych. CIIE i FPCEUP mają zarówno słyszących jak i głuchych współpracowników.
Strona internetowa CIIE: www.fpce.up.pt/ciie
Strona internetowa FPCEUP: www.fpce.up.pt
Die Universität Porto ist eine der größten Einrichtungen der Höheren Bildung und Forschung in Portugal. Das Projekt wird vom Zentrum für Forschung und Intervention in der Bildung (CIIE) betreut, das zur Fakultät für Psychologie (FPCEUP) gehört. Beide waren bereits in verschiedene Forschungsprojekte involviert, die sich mit Deaf Studies, Gebärdensprache sowie der Bildung und Rechten gehörloser Menschen beschäftigten.  Das CIIE und die FPCEUP haben sowohl hörende als auch gehörlose MitarbeiterInnen.
Link zu den jeweiligen Homepages:
CIIE:  www.fpce.up.pl/ciie
FPCEUP: www.sigarra.up.pt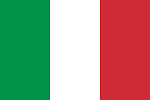 L'università di Porto è una delle maggiori istituzioni nell'ambito dell'educazione superiore e della ricerca sul territorio nazionale. Il progetto viene gestito da due diverse unità all'interno della stessa università: il Centro per la Ricerca e per l'Intervento Educativo (CIIE) e la Facoltà di Psicologia (FPCEUP). Queste due unità sono già state coinvolte in diversi progetti di ricerca in ambiti quali: Deaf Studies, lingue dei segni, educazione dei sordi e cittadinanza. Sia in CIIE che in FPCEUP lavorano persone sorde e udenti. I siti web di riferimento sono:
CIIE www.fpce.up.pl/ciie
FPCEUP www.sigarra.up.pt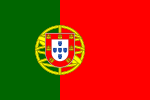 A Universidade do Porto é uma das maiores instituições de Ensino Superior e de investigação científica em Portugal. O projeto é desenvolvido pelo Centro de Investigação e Intervenção Educativas (CIIE) da Faculdade de Psicologia e de Ciências da Educação da Universidade do Porto (FPCEUP). O CIIE-FPCEUP tem estado envolvido em vários projetos nas áreas dos Estudos Surdos, Língua Gestual, Educação de Surdos e Cidadania. O CIIE e a FPCEUP têm colaboradores surdos e ouvintes.
Website CIIE: www.fpce.up.pt/ciie
Website FPCEUP: www.fpce.up.pt