The Alpen-Adria-Universitaet Klagenfurt is a young and innovative university in Austria. The project is run by Centre for Sign Language and Deaf Communication (ZGH). ZGH main fields of research are: Austrian and other sign languages, situation of deaf and hard-of-hearing people, on-line lexicon of Austrian sign language, Austrian sign language courses, deaf education, deaf equal access. ZGH has both deaf and hearing staff.
ZGH webpage: www.aau.at/zgh

Alpen-Adria-Universitaet Klagenfurt jest młodym i innowacyjnym uniwersytetem w Austrii. Projekt jest prowadzony przez Centrum Języka Migowego i Komunikacji Głuchych (ZGH). Główne obszary badań prowadzonych w ZGH to: austriacki i inne języki migowe, sytuacja osób głuchych i słabosłyszących, słownik on-line austriackiego języka migowego, kursy austriackiego języka migowego, edukacja głuchych, równy dostęp dla osób głuchych. ZGH ma pracowników głuchych i słyszących.
Strona internetowa ZGH: www.aau.at/zgh
Die Universität Klagenfurt ist eine junge und innovative Universität in Österreich. Der Projektpartner ist das Fakultätszentrum für Gebärdensprache und Hörbehindertenkommunikation (ZGH). Forschungsbereiche des ZGH sind unter anderem: die Österreichische und andere Gebärdensprachen, die Situation von Gehörlosen und Schwerhörigen, Online-Lexikon der Österreichischen Gebärdensprache (ÖGS), ÖGS-Kurse für Hörende sowie Forschung (u.a. in Bezug auf die Ausbildung Gehörloser oder gleiche Chancen für Gehörlose). Am ZGH arbeiten sowohl hörende als auch gehörlose MitarbeiterInnen.
Link zur Homepage: www.aau.at/zgh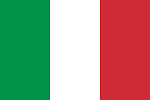 L'università Alpen-Adria è un'università austriaca giovane ed innovativa. Il progetto viene gestito dal Centro per la lingua dei segni e per la comunicazione delle persone sorde (ZGH). Le principali aree di lavoro e di ricerca di ZGH sono: lingua dei segni austriaca e altre lingue dei segni, contesto attuale delle persone sorde e sordastre, dizionario online di lingua dei segni austriaca, corsi di lingua dei segni austriaca, e servizi di accessibilità per le persone sorde. Lo staff di ZGH è composto sia da persone sorde che da persone udenti.
Il sito web di ZGH è www.aau.at/zgh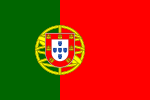 A Universidade Alpen-Adria de Klagenfurt, na Áustria, é uma universidade recente e inovadora. O projeto é desenvolvido pelo Centro para a Língua Gestual e Comunicação Surda (ZGH). Os principais campos de pesquisa do ZGH são: língua gestual Austríaca e outras LGs, situações das pessoas surdas e com problemas de audição, léxico online da Língua Gestual Austríaca, cursos de língua gestual, educação de surdos, igualdade de acesso para pessoas surdas. O ZGH tem trabalhadores surdos e ouvintes.
Website ZGH: www.aau.at/zgh